COMPANY OVERVIEW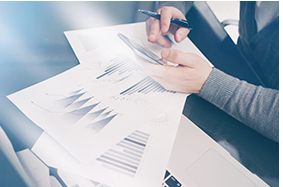 ZhongHua Financial Holdings Limited (ZhongHua, the Group) is an experienced full-licensing international financial platform in Hong Kong. Our business philosophy is to integrate authorized financial businesses with industry investments. While utilizing mergers and acquisitions as our main investment mode, we also insist on long-term structural value investments. In addition to the traditional industry, the company also focus on the medical and biotechnology sectors, especially in the fields of regenerative medicine, medical beauty and biotechnology.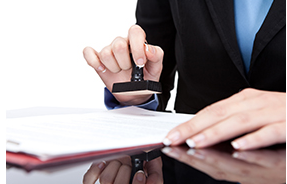 The company will take this as a breakthrough and strive to innovate into an international financial platform with professional field integration capabilities. ZhongHua has Type 1 license (Dealing in Securities), Type 2 license (Dealing in Futures Contracts – preparation is in progress), Type 4 license (Advising on Securities), Type 6 license (Advising on Corporate Finance), Type 9 license (Asset Management) granted by the Securities and Futures Commission (SFC); Meanwhile, the company also holds a Money Lender License and an Insurance Brokerage Business License.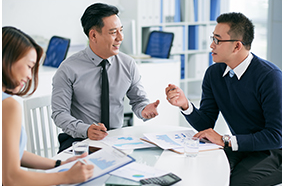 ZhongHua provides a variety of financial products and professional advisory services. The scope of our services includes: Securities Trading, Corporate Mergers and Acquisitions, Overseas IPO listings, Cross-Border Trade and Investment, Asset and Investment Management, and other Financial Advisory and Consulting Services. Our industry coverage includes the Real Estate, Medical, Biotechnology, Artificial Intelligence, Environmental Protection, and Internet of Things ("IoT") etc. We will continue to provide our clients with a comprehensive range of securities services and financial products in a professional manner, in order to create value for our clients and shareholders.
---
---
ZhongHua Financial Holdings Development Advantages
A basket of financial service licenses with solid foundation.

A one-stop service platform under centralized management with licensed companies.

Team of international professionals with outstanding track record.

Rapid growth of asset under management and extensive overseas funding channels.

Cooperation with the world's top industry experts and technological platforms

Risk management and corporate governance are benchmarked against international rating agencys standards.
Based on the authorized financial businesses from our professional licenses; combine thoroughly with industry investments, we strive to become an influential international financial service platform. We are committed to becoming a professional financial services institution that can provide comprehensive investment products and services while integrating resources from international industries. We will solidify our presence in Hong Kong and ultimately shine on the global stage.
---
---
---
BUSINESS DEVELOPMENT STRATEGY
Persist in the development structure that combines the optimization of authorized financial businesses with industry investments;

Persist in strengthening core businesses, and insist on recruiting professional talents and strategic investors with global perspectives;

Continuing the development of international business platform; and expand global business channels;

Establish capital and industry integration to create a combination of industry and finance;

Strengthen risk management and control system, improve internal control, and strengthen information technology.